TRUMP,
A SLAVE
Never forget "Grab em by the pussy".

Politically and socially motivated illustration against sexism and everything Trump stands for.

Illustration
Poster design Screen-print-poster
POSTMODERN LIFESTYLE, POSTMODERN POLITICS
This poster is my statement against the current political situation in Austria, Europe, the US—basically around the world—where politics became too fast and too unhealthy to consume.
I created the original poster for a student project using a hand-cut stencil and acrylic paint. Afterwards I created more copies by screen-painting it.
Acryl poster
Poster design
Screen-print-poster
TYPE POSTER SERIES
Poster series using details of different typefaces.
Analogue
Digital
Poster design
A QUENTIN TARANTINO
FOOT FETISH COLLECTION
Alternative movie posters for Tranantino movies with famous foot shots.

Poster design
Illustration

DIE VERWANDLUNG
LAYOUT
Different layouts for the first two chapters of Franz kafka's 'The Metamorphosis', to showcase variations in micro- and macro typography.
Layout
Micro-typography
Macro-typography

SIBLINGS
A patchwork family in neon.

Illustraton
Poster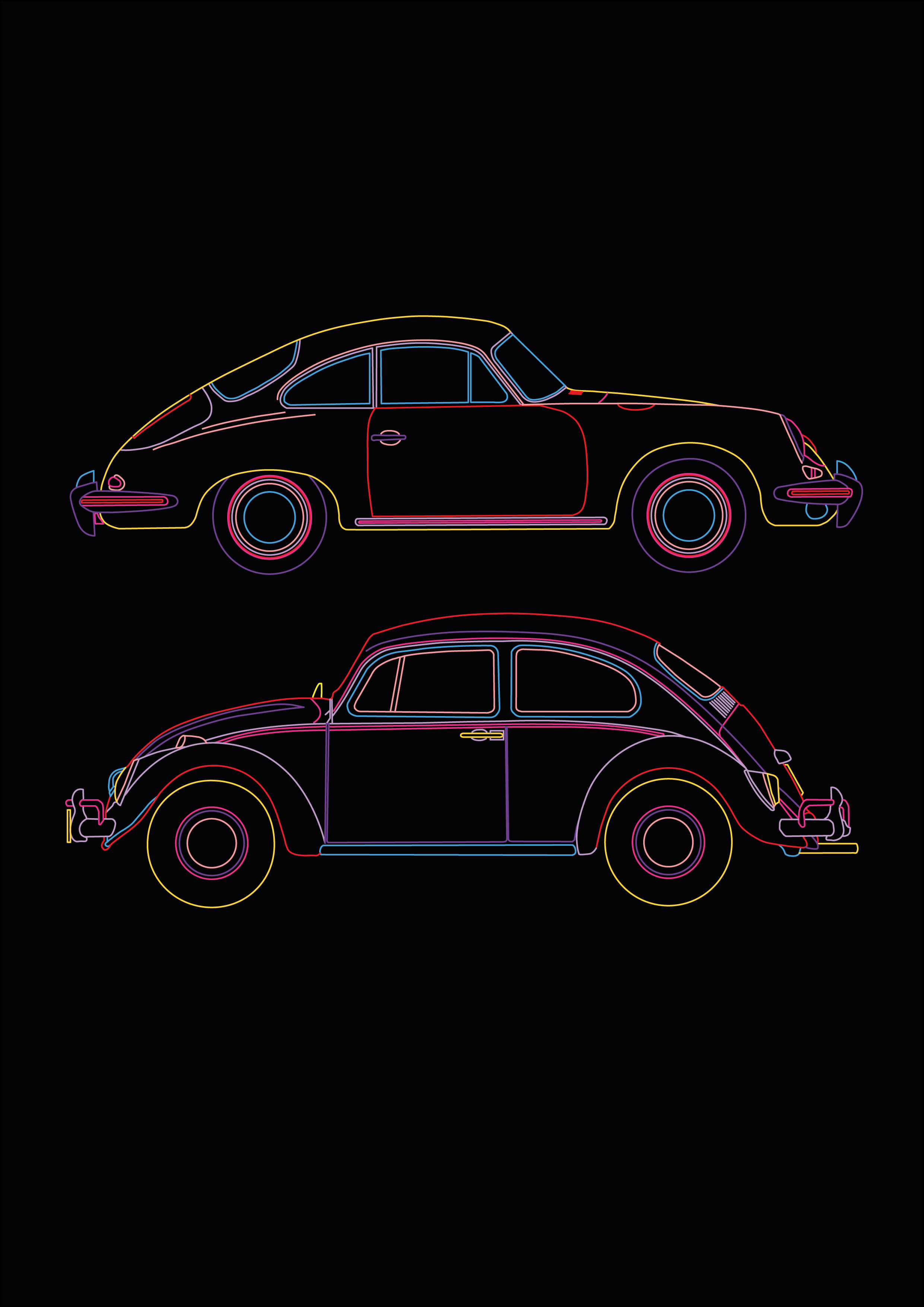 PASTETIKA
TYPE DESIGN
A Fraktur typeface designed and used in alternative messages and looks.
Specimen: Jan Adams
Poster: Jan Adams
Typedesign: Jan Adams and Claudio Standteiner

BTCS
Logo Design for the Business Tennis Cup Schilcherland.

CI
Flyer

SK STURM
STICKER ALBUM
SK Sturm Graz is an Austrian football club based in Graz. For their 110th anniversary, the club decided to print a sticker album for kids, which should include the history of the club and their current teams and should increase engagement between the club and their young fans. All the content was created and generated by us making sure it would be accessible for kids ages 7-12. The Album was sold in 260 SPAR stores. About 20.000 albums and 2,5 million stickers were printed.

More information: Official SK Sturm arcticle
Art direction, content: Jan Adams and Lukas Diernberger
Illustration and layout: Bianca Gschlecht
Sticker: Lorenz Andexer and Matthias Pöschl
NeiN
DESIGN KOLLEKTIV
"We say NEIN to pretty shells, so we can say yes to sophisticated designs that serve a purpose."

Studio Branding for the virtual design company we created as part of our class—together with Lorenz Andexer, Lukas Diernberger, Bianca Gschlecht and Matthias Pöschl. Pictures by Lorenz Andexer.

Content creation, Client communication, Web programming:
Jan Adams